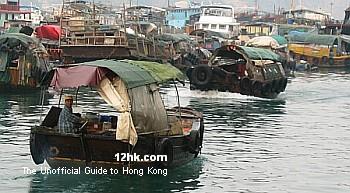 Even though Hong Kong is no longer primarily a fishing port like it was a hundred years ago, there are still fishermen and fishing boats based in Hong Kong. There are a few places where they have traditionally berthed. Aberdeen is most well-known but Shau Kei Wan Typhoon Shelter is another one of them, away from the beaten bath of tourists. At times one can actually see fishermen working on their fishing nets.
Straddling the Sai Wan Ho and Shau Kei Wan MTR subway stations, the typhoon shelter is just a short walk from the former.)


The Shau Kei Wan Typhoon Shelter is also where one can catch a scheduled ferry to go to some islands nearby. It is also one of the locations of dragon boat races - which take place at Dragon Boat Festival (there are also special races at other times).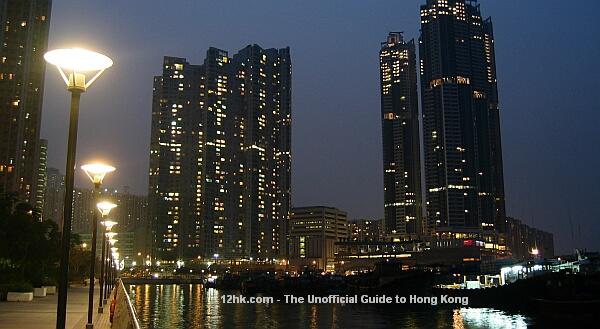 Above: residential high rises overlooking the Shau Kei Wan Typhoon Shelter