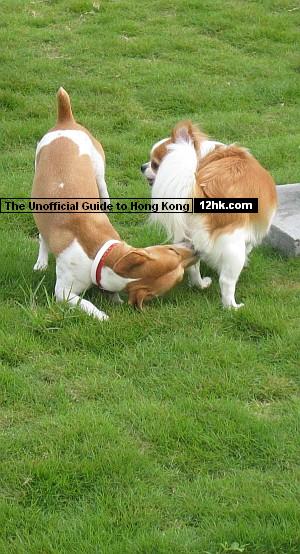 The small flats in Hong Kong are not too pet-friendly. Even outdoors it is hard to find a patch of grass in many areas. Pets are also not allowed in many parks. But there is now a pet owner friendly park on the waterfront of Wan Chai just next to the Wan Chai Star Ferry and Wan Chai North bus terminus. (2007.3.31)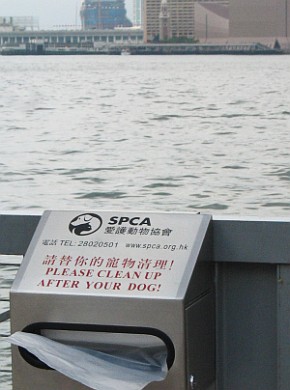 Above right: Dogs getting acquaited with each other at the Wan Chai waterfront "pet park".
Above left: biodegradable "doggy bags" available for picking up fresh produce at the Wan Chai waterfront pet park.